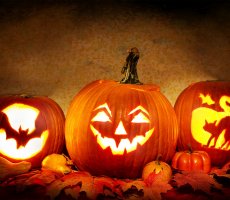 Who said autumn has to be cold and gloomy? Take your family for a short stay by the sea and enjoy! It's going to be the time of your life!
Dobrze wybrać się nad morze, żeby przy tej okazji nie tylko odpocząć, ale również łyknąć sporą dawkę zdrowia. Mówiąc o zdrowiu myślę o jodzie, który jest bardzo ważnym pierwiastkiem, zarówno dla układu nerwowego, jak i dla mózgu. Pobyt nad morzem, ze względu na możliwość naturalnego wzbogacenia organizmu o jod jest więc bardzo korzystny. To właśnie dlatego już po kilku dniach przebywania nad morzem mamy lepszy nastrój, lepiej też śpimy. Ujemna jonizacja powietrza, którą charakteryzuje się nadmorski klimat, wspiera mechanizmy obronne organizmu, zwiększa sprawność psychometryczną, usuwa zanieczyszczenia z powietrza. W efekcie jodowy aerozol dodaje energii, poprawia samopoczucie oraz podnosi poziom koncentracji. Odważnym proponujemy morsowanie w Bałtyku – nic tak nie pobudzi naszych zmysłów jak morska kąpiel.
Mówiąc o jesiennym wypadzie nad morze, warto połączyć przyjemne z pożytecznym i wybrać się na weekend w okolicach święta Halloween. Wtedy hotele przygotowują dla swych gości tematyczne atrakcje, takie jak: kolacja Draculi, warsztaty dyniowe, a dla najmłodszych zabawy pod wodzą duszka Kacperka czy też halloweenowe party dla dużych i małych.
Przy takiej okazji warto zrobić też coś dla ducha – myślę tu o warsztatach jogi czy medytacji – takie propozycje można spotkać w hotelach, które promują idee wellnessu i kierują się nią przy doborze programów dla swoich gości. Szukając odpowiedniego miejsca dla siebie sprawdźmy również, czy hotel ma strefę Spa – sauny, tężnie, łaźnie, wypoczywalnie – gdzie po trudach codzienności zrelaksujemy ciało i ducha.
Jednym z takich miejsc, gdzie wszystko to odnajdziemy, jest Neptuno Resort& Spa – miejsce gdzie zrelaksujesz się w towarzystwie natury.