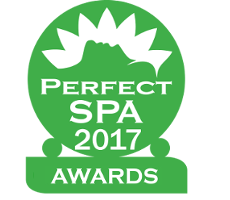 We are honoured to tell you that on the 9th of January, during the Perfect SPA Award Gala, our Neptuno was granted the title "Perfect SPA Hotel" in the section of uncategorised hotels.
Wyboru laureatów tegorocznej edycji konkursu Perfect SPA Award dokonała kapituła ekspertów branży hotelarskiej i SPA powołana przez redaktora naczelnego magazynu Eden SPA Jarosława Kreta.
W finale brało udział ponad 50 hoteli, a wśród nich takie obiekty jak: Radisson Blue Świnoujście, Diune Hotel & Resort Kołobrzeg , Grand Lubicz Uzdrowisko Ustka, Marriott Mera SPA Sopot, Czarny Potok czy Hotel Bania Thermal & Ski.
Tytuł ten traktujemy jako potwierdzenie zaangażowania całego zespołu Neptuno Resort & Spa oraz konsekwentnie realizowanych planów rozwojowych, które zaowocowały tym prestiżowym wyróżnieniem.